Vacuum Insulation Panels used in Buildings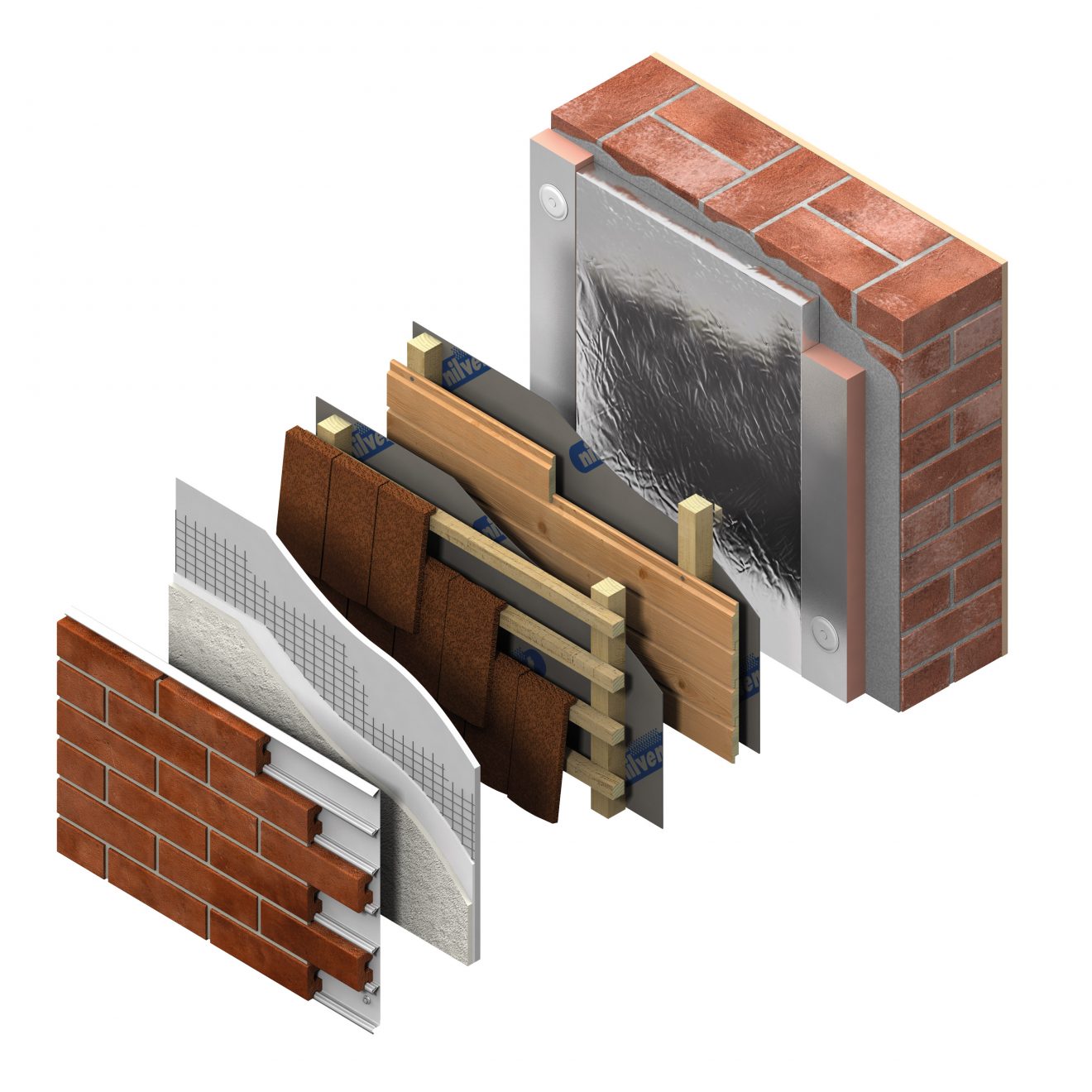 VIPs – Saving Energy and Creating Space in Buildings
Vacuum Insulation Panels are used in Buildings in order to improve building energy efficiency. Buildings account for a large fraction of total carbon emissions (40% of total energy use in the EU). Unfortunately, much space heating energy is lost through the poorly insulated building fabric of older buildings. Yet this problem also poses an opportunity for huge energy savings if such buildings can be retrofitted with adequate insulation.
As governments set aggressive goals with the aim of reducing the energy used to heat buildings, a major target is to lower the heat transfer coefficient (U-value) of the building fabric. VIPs are used in Buildings to make possible the retrofit of thermal barriers in older buildings, increasing energy efficiency where it might otherwise be impractical to accommodate thick layers of conventional insulation. The extremely low insulation thicknesses (10 mm to 25 mm) of VIPs makes them the perfect solution for retrofitting without compromising on the space. For new constructions, VIPs can be "built in" from the start. This integration allows for sleek designs that offer both space and energy savings.
(Source: Photo provided by Kingspan Insulation)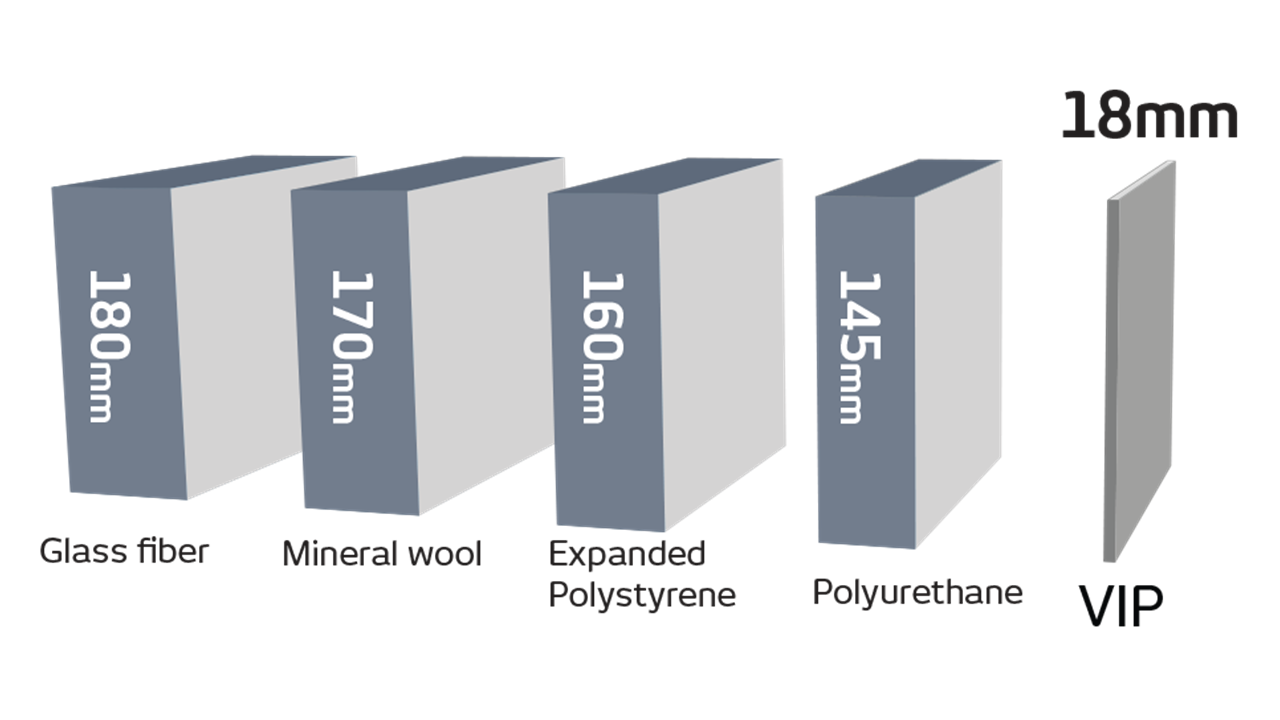 Vacuum Insulation Panels have already been used in buildings to insulate floors and doors as well as dormer windows and glazed facades. The technology has also been applied to facades in new construction as well as retrofits, including both exterior and interior facades. One of the most common applications is on the exterior of existing walls. Other specialised applications include attic hatches and stairs. VIPs have even been used in saunas.
A comparison of insulating material thickness shows how Space Saving and Energy Efficient VIPs are.
(Source: Photo provided by Avery Dennison Hanita)
Have you already used Vacuum Insulation Panels in your construction and renovation projects?
VIPA is interested in hearing your views on how to further improve this technology to respond even better to the needs of the building sector.